Aminco Silver Spring Plant
The SUPERPRESSURE and HYGRODYNAMICS divisions of Newport Scientific trace their roots to the American Instrument Company (AMINCO) which opened for business in Silver Spring, Maryland, in 1919.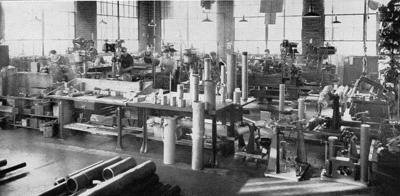 Superpressure Metal Fabrication Shop
When high-pressure operations became of interest to the chemical industry, AMINCO's 'SUPERPRESSURE' products fulfilled the need. SUPERPRESSURE equipment could be found in laboratories, pilot plants, and full-scale production plants of the leading chemical manufacturers throughout the world.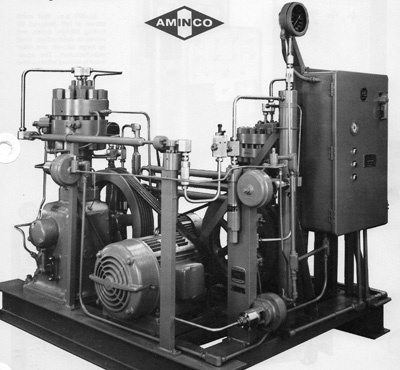 Military Aircraft Hose Test Device
The development of nuclear technology also found use for SUPERPRESSURE equipment, as did the missile and aerospace programs.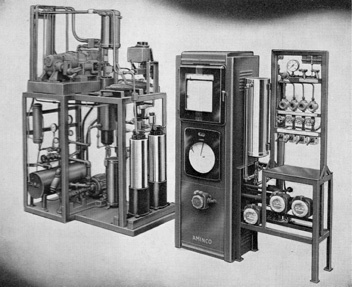 Typical Pilot Plant System
Around 1970, working with a team of engineers from the National Bureau of Standards, AMINCO developed and began selling a Smoke Chamber for testing the smoke generating characteristics of burning materials. The SUPERPRESSURE division eventually took on the production of this equipment. Over the years, this product line has been serving the aviation and building materials fire testing industry.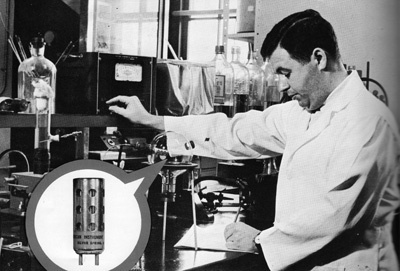 University of Maryland Research Lab
In the 1970's, AMINCO was acquired by Baxter-Travenol. Over the years several divisions were splintered off as separate companies, but eventually, SUPERPRESSURE, Inc. and HYGRODYNAMICS, Inc. were merged and became two divisions of the privately held Newport Scientific, Inc. company.The HYGRODYNAMICS product line has benefited from massive strides in electronics technology over the decades. While the original Dunmore-type sensor is still in use with most HYGRODYNAMICS products, new electronic techniques have improved the stability and longevity of all the systems.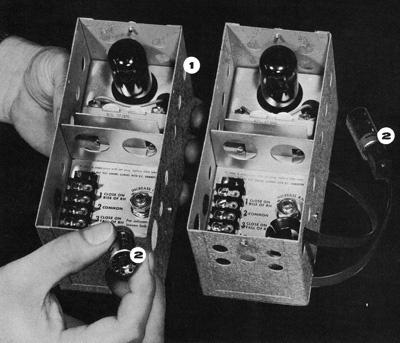 Humistat Model 3205
Modern plastics molding technology benefits from HYGRODYNAMICS' dew point monitors or kits. Our products are a major player in the industry of cost-effective solutions for checking plastics within the drying equipment.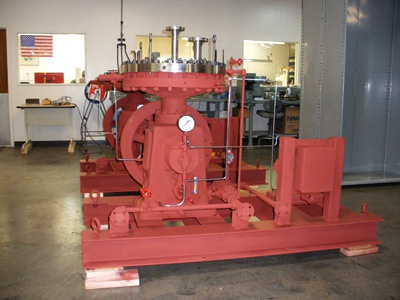 Nuclear Compressors In Process Shipped to Customer in 2007
WHAT'S NEW...

Newport Scientific, Inc. is now located in a relatively new industrial park in Jessup, Maryland. Despite the company's long history, one aspect has remained constant- delivering the finest products with excellent customer service. Additionally it continues to serve its customers by providing replacement parts on its older 'legacy' product lines.

SUPERPRESSURE continues to provide many industries with ultimate performance high pressure valves, fittings, compressors, and vessels. Numerous compressors deployed in the 'nuclear age' are still in service, with more being deployed currently.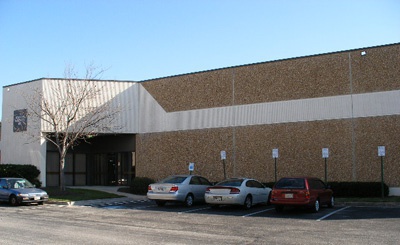 Our Current Facility in Jessup, Maryland
Below is our expert staff who is available to assist you, should you call or e-mail Newport Scientific, Inc. They are:

Becky Marin, President / CEO
Peter Zieg, Director of Operations
Brendon Zieg, Asst. Director of Operations
Janice Beasley, Customer Service / Sales
Jenny Ripley, Customer Service / Sales

Please feel free to ask for any of the above individuals to assist you with your questions. We can be reached by phone at 301-498-6700, or by e-mail at sales@newport-scientific.com!!
© 2006 Newport Scientific Inc.